Deutsch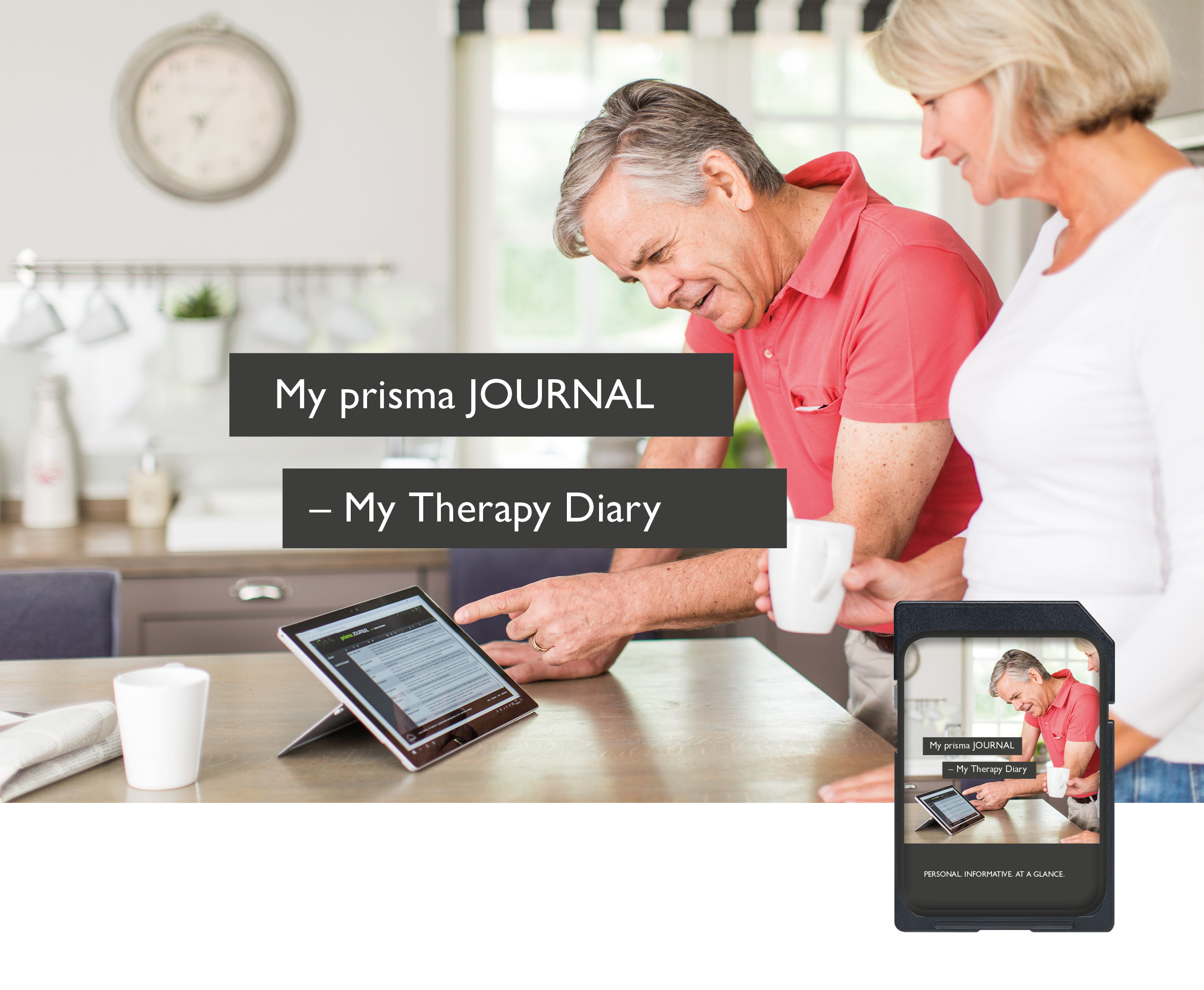 prisma JOURNAL
PERSONAL. INFORMATIVE. AT A GLANCE.
My prisma JOURNAL: Sleep well and stay informed!
Everything you want to know about your therapy – at a glance and for your eyes only!

prisma JOURNAL gives you quick and simple support with self-management of your sleep therapy. You can conveniently display your complete therapy data over the course of treatment, obtain information about the quality of your sleep, generate a printer-friendly therapy overview, and much more.

Very important for you: Your data will not be uploaded to the Internet, but instead processed only locally on your PC.

Does your mask fit well? Do you use your therapy device long enough?

You'll find answers to these questions and much more about therapy quality, leaks, etc., in prisma JOURNAL – clearly presented and prepared for printing of different therapy time periods.