elisa 300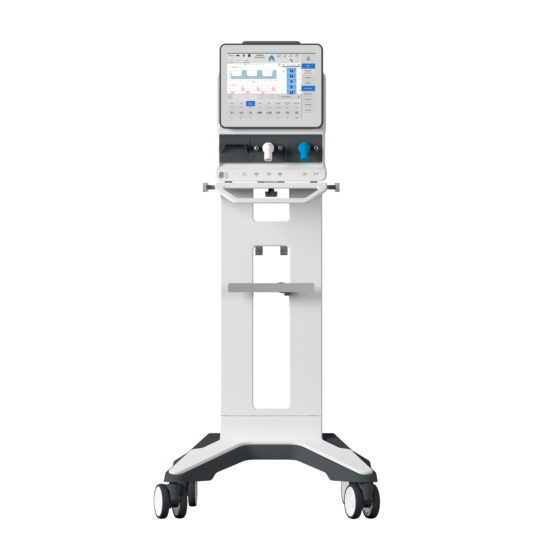 The new compact range in intensive care ventilation with the latest turbine technology
elisa 300 combines compact-class advantages with the performance characteristics of a modern universal ventilator for invasive and non-invasive ventilation therapy. With a peak flow of up to 300 litres per minute, the high-performance, noise-optimised turbine guarantees sufficient flow capacities for mask ventilation.
The innovative user interface and the comprehensive device configuration options are the basis for versatile application options in intensive care, intermediate care, emergency rooms or during in-hospital transport. The 12.1-inch display with a stunning colour performance is the key operating element to guarantee simple operation.
Numerous functions provide support with routine tasks, and the extensive software and hardware options open up versatile application options in daily clinical practice.