Leon plus for wall/ceiling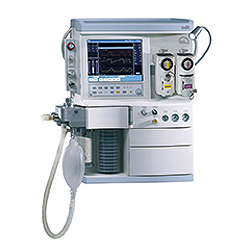 Of course, the 'anaesthesia support' Leon plus is also available as a unit for wall and ceiling suspension.
The unit is identical with the mobile cart version.
With this option, Löwenstein Medical offers a further range of application in anaesthesia care thus making your work routines even more flexible.
Compose your own, individually scheduled work station on the basis of Leon plus. Today and for the future, you will obtain the highest possible flexibility and safety using this anaesthesia work station.