LMFlo₂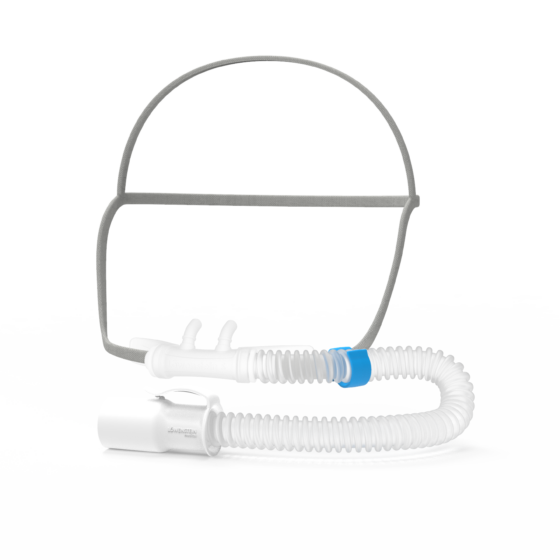 LMFlo2

For successful high-flow therapy.
Nasal high-flow therapy (NHFT) has become an important method of respiratory support for adults and pediatric patients with mild to moderate respiratory distress syndrome. Adequate conditioning of the breathing gas and a high-quality high-flow nasal cannula are critical for successful high-flow therapy.
The LMFlo2 high-flow nasal cannula, made of soft, skin-friendly material, strikes the perfect balance between efficient therapy and maximum comfort. LMFlo2 is intended for adults and pediatric patients.
The design of the anatomically curved nosepiece with the smooth-fit prongs provides a high level of safety and comfort coupled with high performance. By using carefully selected harmless materials, LMFlo2 is MRI compatible.
When combined with the LM 2000 and LM Blend, LMFlo2 offers numerous benefits, including precise delivery of FiO2 and optimization of mucociliary clearance while increasing alveolar ventilation.
Article number LMFlo2 High-Flow Nasal Cannula (S):

lmhfc2101

Article number LMFlo2 High-Flow Nasal Cannula (M):

lmhfc2102

Article number LMFlo2 High-Flow Nasal Cannula (L):

lmhfc2103