Test Lungs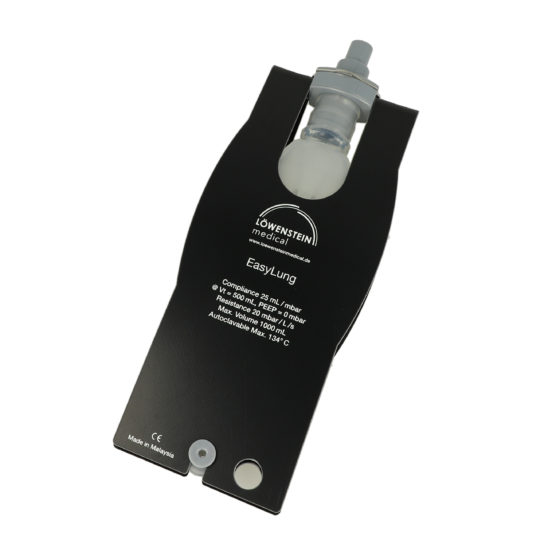 SmartLung Adult/SmartLung Infant/EasyLung/TestLung infant
Löwenstein Medical offers a broad range of high-performance as well as general purpose test lungs.
The Löwenstein Medical SmartLung offers the same performance as large, expensive test lungs, but is extremely simple to use and so compact that it can be directly connected to the ventilator tubing system. With the SmartLung testlung you can adjust resistance (airway resistance), lung compliance and leakage. Combined with the FlowAnalyser from Löwenstein Medical, pressure, flow and volume specifications can also be measured.
The Löwenstein Medical testlung is an affordable, versatile general purpose test lung. It is ideal for ventilator manufacturers validating the safety of their products, for ventilator training and for biomedical engineers performing general service procedures. The TestLung Infant is an additional test lung used to verify neonate as well as infant ventilators.